All What you need to manage your educational Institute
Latest Version API rate limit exceeded for 162.213.255.26. (But here's the good news: Authenticated requests get a higher rate limit. Check out the documentation for more details.) – https://docs.github.com/rest/overview/resources-in-the-rest-api#rate-limiting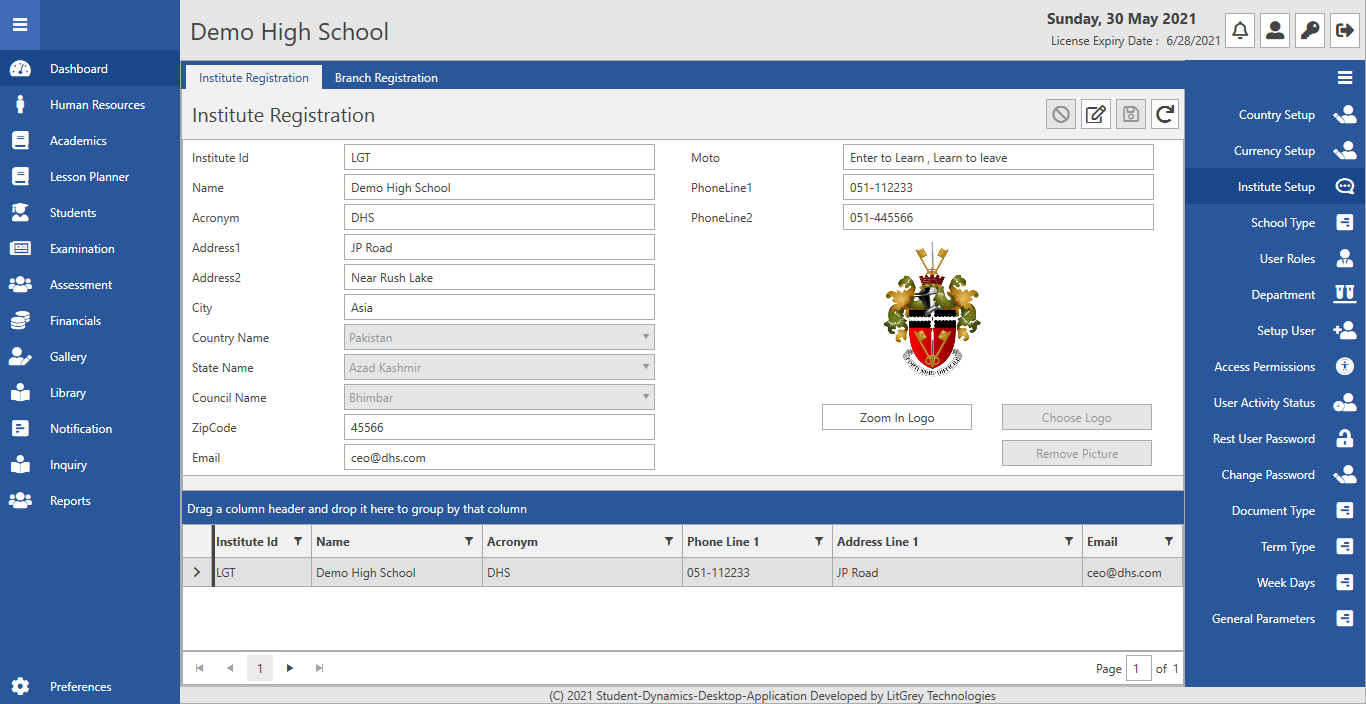 Set things up and begin with a pen stroke.
Create classes, assign teachers, enroll students and run successfully your educational organization.
Frequently Asked Questions (FAQ'S)
1. What is Student Dynamics?
Student Dynamics is a School Management System provides user-friendly dashboards with login access for teachers, non-teaching staff, students, parents, and management personnel of your institution. Our Student Dynamics can handle multiple campuses, Students, HR, Income, expenses, multi-general ledger accounts, report cards, different kinds of users with their specific roles, permissions, and much more. Our Student Dynamics provides you almost 100% facilities in school management operations. For demo purposes, the app requires the internet to function seamlessly. But If you want we can deploy the whole backend to your school/institute infrastructure
2. Who is Student Dynamics designed for?
The Student Dynamics platform is an all-in-one student information system designed specifically for K12, primary and secondary schools. Student Dynamics is not suited to training schools like yoga or music schools.
3. Do you offer training and support?
Support forms the backbone of our service. We have help material which is embedded in your application as well as a knowledge base. Our support team is also available to answer any questions and will guide you through your implementation.